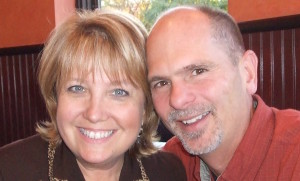 We are missionaries with Open Air Campaigners.  OAC does not pay us, so we are trusting God to bring people onto our team of prayer and financial supporters, so that we can continue proclaim the Gospel to the lost, and equip believers to share their faith.
If God is leading you to join us, please click on THIS LINK, that will take you to the Open Air Campaigner website.  All donations are tax deductible, and you will receive a giving report at the end of the year.  OAC is certified with the Evangelical Counsel of Financial Accountability, so that you can be assured your donations are used properly.
Open Air Campaigners......What Do We Do
Our mission is to take the gospel of Christ out from the church and into the public arena. Day in and day out you will find our evangelists proclaiming Christ on busy city sidewalks, in marketplaces, in parks, on college campuses, and in neighborhoods. Anywhere that people move and gather, you will find our 'pulpit.'
 Who We Are
Open Air Campaigners is an evangelistic ministry of preaching the Gospel to lost people and mobilizing the body of Christ to do the same, primarily through effective open-air outreach. Read more about our mission, vision, and values.
Our Beliefs
We are an independent, Bible-believing, faith-based, evangelical mission. Read our full statement of faith.
Our History
Open Air Campaigners began in Australia in 1892 and first came to America in 1956. Read more about our history
Read in our OACI UPDATE about the world-wide ministry of OAC.
We can't fulfill the Great Commission all by ourselves, so a key part of our ministry is training others, whether full-time Christian workers or laypeople. We offer several formal training each year, and also arrange training for churches or other groups at their request.
OAC evangelist teaching children in Los Angeles
One of our core values is the key role of the local church in fulfilling the work of God in the world. We seek to enter into partnership with local churches that want help in "jump-starting" their evangelistic ministries.
Learning to share your faith in the public square is a tremendous faith-buildling experience. We offer short-term missions opportunties that emphasize active participation in evangelism. For many teens, college students, and adults, this is a life-changing trip. We also offer flexible internship opportunities for students and others.
An OAC children's outreach in Maryland
We share the gospel with all who will hear it. There are key groups of people that we reach, however. One is children; this work is critical since the average American child today is not being reached by the church. Another key group consists of individuals who have come to America from counties that have little or no exposure to the gospel. Nearly all of the world's unreached people groups are represented in the cities and on the college campuses of America.